Are you tired of waiting?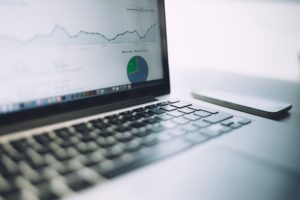 For too long, business owners have had to wait days, sometimes weeks, to have financial and operational results in their hands. In this day and age, and especially with the real time technology available to us, this should never be an acceptable standard. Unfortunately, too many "cutting edge" ERP systems still use batch processing to update their data. This means you, the owner, have to wait a significant amount of time in order to make informed decisions about your company. There are many times when those decisions cannot wait…so why should you have to wait for the right data?
In truth, there is no need to be patient when you are using an ERP system that offers real-time data. Imagine a business world where entering an invoice is instantly uploaded to every part of your ERP software. Imagine being constantly knowledgeable about the financial successes and shortcomings of your operations. Sounds good right? Maybe too good to be true? Well, it's not. ERP systems that implement Know It now® Management offer you that world and so far, Carillon ERP® is the only one to be certifiably real-time.
What is Know It now® ?
Know It now ® Management understands that the older a piece of information is, the less valuable it becomes. It hopes to identify ERP software that:
Immediately updates every input of information,
Fully integrates real-time with other internal or third-party systems,
Provides unlimited amounts of historical data for trend analysis.
By providing certification, Know It now ® Management hopes to help business owners like yourself know which software will actually help your company run more efficiently.
Real time and Carillon ERP®
Unlike other ERP software, Carillon ERP® was built from the ground up to work in real time. This means that the software does not depend on any third party apps or temporary Band-Aid solutions to support this function. Instead, it's built into the core to provide you with immediate access to up-to-date information about your business. There's no awkward communication between different databases because Carillon only requires a single database to function.
Again, this is a feature that is unique to Carillon ERP®. Other systems may claim to have "real-time" functionality, but they are still function with batch processing. Even if it doesn't take a full day to get your information where it needs to be, it's far from instantaneous. Carillon ERP® is the only system that provides immediate uploading of information.
"Analyzing data is so much easier, so much more timely. We're looking at things in real-time as far as understanding where the business is and where it's headed." –Chuck Warren, CFO, G.H.C. Reid
The benefits to real time are clear
There are many benefits to having a truly real-time ERP system. The most common is keeping owners, management, and even general employees in the loop on business performance. If a salesperson has access to information about a client they are working with, they can better tailor their dealings to be more advantageous to the client. Maybe the collections office would want to know that a major deal is about to be closed? Real-time information is good for everyone!
Another benefit has to do with every accountant's favorite time: year-end closing. That dreaded period of paper shuffling and looming deadlines. We all know how stressful it can get. That's just one more reason to get on board with actual real-time ERP! Here's why:
Year-end closing in Carillon is as easy as clicking a checkbox. Yes, that's it. Real-time means that everything is already set up for you and your accounting team. You could close the year out whenever you choose! As an added feature, you can also start working on the new year before you have decided to close the current one. Carillon ERP® relieves the pressure of year-end closing and frees up time for you and your employees to focus on business growth and development.
Now you know how crazy it is to wait for data that you need in order to do what's best for your company. Carillon ERP® knows that it's not too much to ask for actual real-time updates. That's why we built the feature into the core of the software. We want to save your time and energy for more important things.
For more information, visit the Carillon ERP® homepage.
Don't forget to follow us on Facebook and Twitter to keep updated on Carillon news!