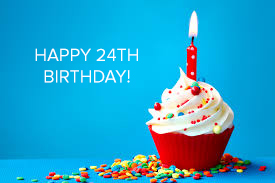 We are very pleased to announce that tomorrow is the 24th anniversary of Carillon Financials Corporation, the developer of Carillon® ERP. On September 20th, 1990, we opened our doors to our clients. We started developing Carillon®ERP in 1992, with our first installation performed in 1994. Carillon brings experience to the marketplace with its expertise in design, development, consulting and use of Know it now® management.
Some of the highlights in our 24-year history include:
Carillon®ERP installations throughout the USA, Canada, South Pacific, Hong Kong, Bermuda, Cayman Islands, and Malta;
Participated in over 50 industry events;
Today as we start our 25th year, Carillon's mission remains the same: We provide our clients with the functionality they need to streamline their business needs, enhance core product to meet our clients' functional business requirements and give our clients instant access to business critical information. This has been Carillon's philosophy since its inception and will guide our business today and for the days to come.
Thank you for helping us become what we are today. We look forward to growing with you in the future!