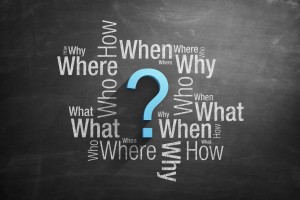 Software Advice™, a trusted resource for software buyers based in Austin, TX, recently published their report on the buying behavior of ERP software purchasers. Carillon ERP would like to touch on a couple points made in their analysis. The following quotes are from Software Advice's "Enterprise Resource Planning Software BuyerView 2015" report.
1. "Among buyers currently using ERP systems, 24 percent cite lack of support… as their primary reasons for wanting to switch to a new system."
ERP software buyers who implement Carillon ERP have access to a team of senior managers, senior consultants, developers and quality assurance members at their fingertips.  Our USA based support team is always ready to assist you, and will work with you to ensure that you get the most out of your Carillon ERP system. For more information about Carillon's unparalleled support services, download our support brochure here.
2. "Forty-seven percent of all buyers cite the need to improve their customer relationship management (CRM) database as a reason for wanting to purchase an ERP system."
Carillon ERP offers fully integrated CRM throughout the entire system. Your whole company will benefit by tracking activities with all contacts and management will easily be able to see all the activities associated with any organization in one easy to use window! Learn more about Carillon's CRM here.
3. "Twenty-seven percent of buyers who do not currently use an ERP system cite company growth as their reason for wanting to implement one."
An ERP system implemented throughout your company is a key step in growing your company. We have specialized features for many industries that will help your company reach its true potential. Carillon ERP's goal is to not only give you 100% of the functionality that you need, but to also give you plenty of extra features for you and your company to grow into.
Read Software Advice's full report in its entirety at http://www.softwareadvice.com/erp/buyerview/report-2015/.
For more information about our support plans or to set up a free, personalized demo of Carillon's ERP software, please contact:
Caroline Stockard
Marketing & Sales Associate
CBStockard@CarillonERP.com
972-437-2230 ext. 119
www.CarillonERP.com